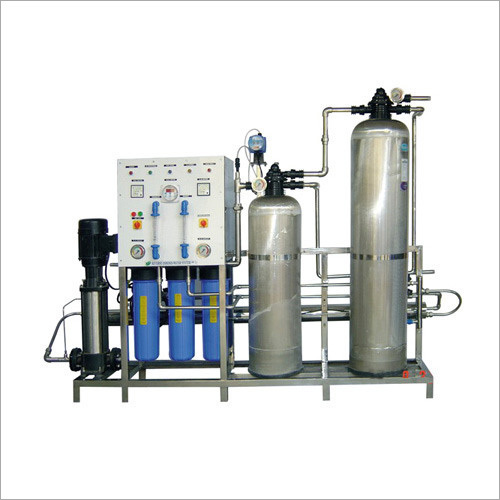 RO Water Purifier Plant
Product Code : 35
Product Description
Water Purifier Plant

With our thorough search of modern market, we are able to provide an exclusive range of RO Water Purifier Plant that works on the very effective reverse osmosis technology, this purification plant completely removes the impurities both insoluble and soluble from water. Along with this, offered RO Water Purifier Plant is extensively available in different specifications. In addition to this, robust built, easy installation, 100% purification rate, longer service life, easy operation and control and easy to install are qualities of offered product.
RO Plant is recognized as RO Plant. It is the sign of water stream through a semi vulnerable film that wedges the vehicle of salts or different solutes through it. RO is a fundamental impact in every natural business. It is just used toward the path for water cleaning and refining, effluent material treatment, and numerous other substance and biochemical lab and modern procedures.

RO expels most natural mixes and over 99% of all best ions and soil.

A determination of RO layers can be utilized so as to treat unbalanced and various feed water situations.

How RO Functions ?

At our business, the RO Plant is the appearance of water course via a semi-vulnerable covering that an aggravation methods for salts and different solutes transportation. RO is a fundamental impact altogether organic framework. It is been used for unadulterated water decontamination where water will spill out on the low solute fixation's side to the high solute solution's side. The water flow can either be ceased or even turned around by spreading over outside pressure on the higher solution's side. This is known as reverse osmosis.

At our business, our RO is a single phase of normal R.O. framework. Buildup remains as well as carbon filtration is ordinarily comprised with a R.O. framework, with each phase of adding to water decontamination process.