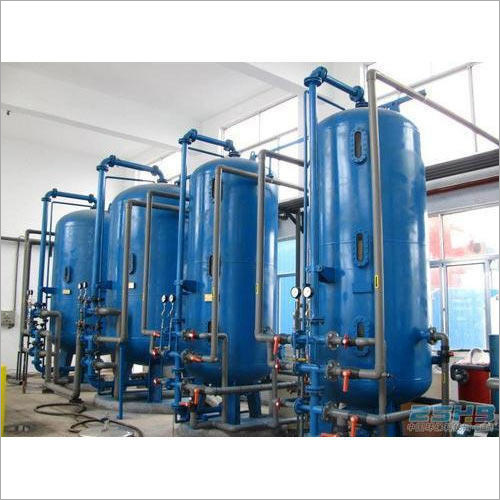 Automatic Water Softening Plant
Product Code : 26
Price And Quantity
Unit of Measure

:

,
Product Description
Automatic Water Softening Plant

Automatic Water Softening Plant is extensively demanded in different industrial and domestic sectors for efficient water purification. Applauded for their excellent performance, the provided water softening plant is widely used for water treatment by removing ions. Besides, this Automatic Water Softener Plant can be availed from us in varied specifications. The offered water softening plant is widely used in industries for softening the water by removing the impurities.
Advantages:

Simpler Cleaning: Garments and dishes cleaned in hard water may wind up with white spots, soapy and streaks buildup. Water softening enables to clean buildup more completely, leaving your dishes and clothing and your skin and hair feeling and looking cleaner. Delicate water additionally lessens the measure of cleanser you require for cleaning, which brings down costs for these items. With less cleanser filth and film deserted, you may likewise find that sinks, showers and bathtubs stay cleaner. They are less demanding to keep up after you introduce a water conditioner.

Broadened Apparatus Life: The minerals discovered in hard water can develop on the internal parts of apparatuses, shortening their usable life and diminishing effectiveness. Our water softener plant expands the life of clothes washers, dishwashers, water heaters and different apparatuses that deploy water. When your apparatuses last more, you'll set aside extra cash by supplanting these things less often. Longer apparatus life expectancies additionally advantage the surrounding by diminishing waste and preserving the power and materials utilized in assembling line.

Quicker Water heating: Elevated temp water heaters can warm diminished water more rapidly than hard water. The expansion assesses that water conditioners enhance effectiveness through 22 percent for electric water radiators as well as 29 percent for gas-fueled units. Enhanced productivity diminishes power utilization, bringing about lower service bills.

Cleaner Pipes Framework: Hard water leaves textured deposits in pipes installations and channels. As these deposits develop after some time, they cause erosion and clogs that can abbreviate the life of your home's pipes framework. By lessening mineral residues, our water softener plant limits development and diminishes the dangers of erosion; broadening the life of the pipes framework and helping apparatuses work more adequately. For example, when you possess hard water, your shower heads can be clogged to the point that they are futile under 2 years, as per the Water Quality Affiliation.